Boston Dynamics Spot Arm
---
This arm for the Boston Dynamics Spot enables actions and physical work to be performed in human-oriented environments, based on data. Controlled via the Spot tablet or API, the arm is equipped for semi-autonomous actions and telemanipulation.
Operators can use the arm to grab, lift, carry, place, and pull a variety of objects, as the arm has a gripper and an additional 6 degrees of freedom. Use the LED lighting in the gripper and the 4K RGB camera to inspect objects and equipment before taking action. Semi-autonomously turn valves, flip levers, open doors and manipulate other objects with limited freedom of movement.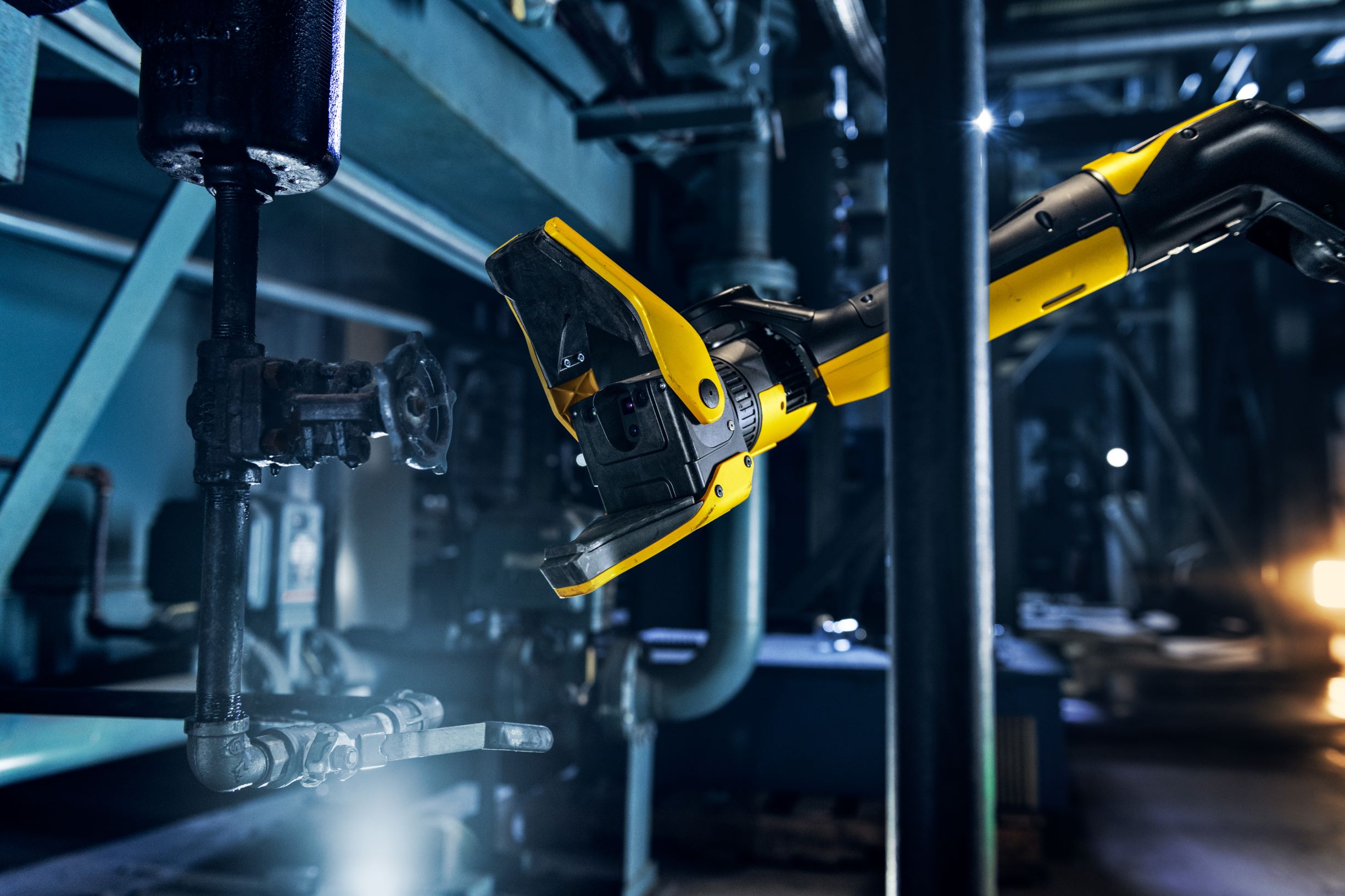 The Spot Arm is fully integrated into the robot and moves and balances with Spot for optimal range of motion and mobility. The arm can be attached to a Spot Explorer or Spot Enterprise robot and can only be attached or removed by Boston Dynamics.
MYBOTSHOP will handle the integration of the arm into your Boston Dynamics Spot for you.
Please contact us.
Technische Daten:
General
Degrees of Freedom = 6 + gripper
Length (at full extension) = 984 mm (38.7 in)
Mass/Weight (including gripper) = 8 kg (17.6 lbs)
Max. Endpoint Speed = 10 m/s
Max. Lift Capacity* = Up to 11 kg (24.3 lbs)
Continuous Lift Capacity* (at 0.5 m extension) = 5 kg (11 lbs)
Max. Drag Capacity* (on carpet) = Up to 25 kg (55.1 lbs)
On Robot
Total Mass/Weight = 39.7 kg (87.5 lbs)
Max. Reach Height = 1800 mm (70.9 in)
Gripper
Depth = 90 mm (3.5 in)
Max Aperture = 175 mm (6.9 in)
Peak Clamp Force (at tip of opening) = 130 N
Integrated Sensors = ToF, IMU, 4K RGB
Accessory Port = Gigabit Ethernet, 50W power, camera sync (PPS)
Environment
Operating Temperature = -20°C to 45°C
Ingress Protection = Water and dust resistant
*Payload capacities measured at 22°C
Scope of delivery:  
---
HAN:
Spot Arm
Shipping weight:
10,00 Kg
Product weight:

8,00

Kg