DA910 multi-band GNSS Antenna
---
The DA910 multi-band GNSS antenna provides multi-band GPS coverage: L1/L2, GLONASS L1/L2, COMPASS B1/B2/B3 and Galileo E1/E5b/E6 and enables faster initialization by improving the number of available satellites.
DA910 is a low cost and efficient active multi-band GNSS antenna.
This active GNSS antenna provides high gain, excellent low altitude gain and circular polarization. It is well suited for precise positioning in the three-frequency range and uses a multi-feed point design to ensure phase center and geometric center overlap. The device can receive GPS/GLONASS/Beidou and Galileo signals simultaneously to improve signal availability.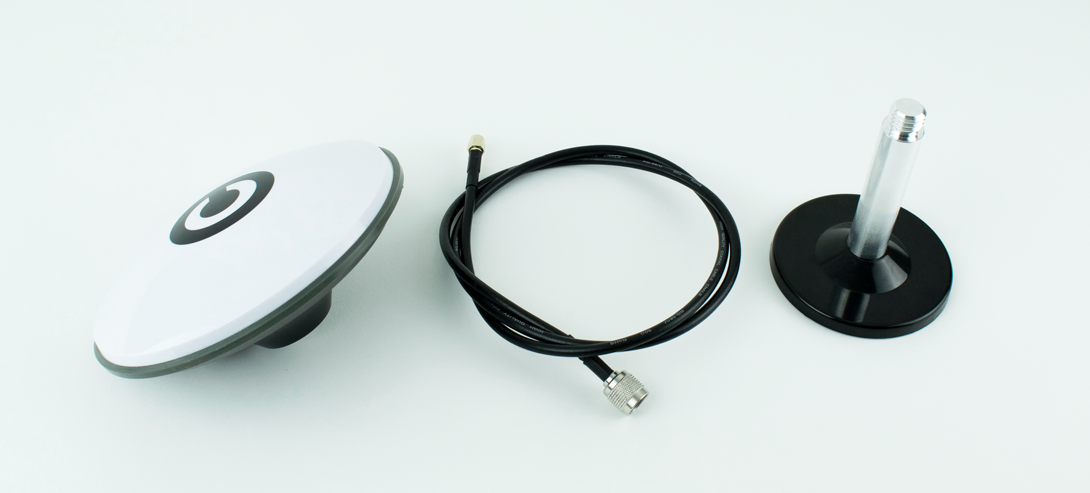 The DA910 multi-band GNSS antenna has a wide radiation pattern and can receive strong signals even in hidden places. It is waterproof, UV resistant and resistant to high and low temperatures. The minimum gain of 5 dBi is boosted by 40 dB LNA to ensure the best signal quality in any situation. A magnetic threaded base is included for easy placement on any metallic surface such as car or house roofs, structures, rovers and more.
Scope of delivery
1x Antenna
1x Cable
1x Magnetic base plate
---
HAN:
0910
Shipping weight:
0,20 Kg
Product weight:

0,20

Kg