DYNAMIXEL XW540 FR13-S105K Set
---
The DYNAMIXEL FR13-S105K set is a side frame set for XW540 series, which ca be used by the Bottom and top side of the DYNAMIXEL.
This module facilitates the attachment of the servo motor to the robot platform.
This is a example of assembling the waterproof Option frame for XW540 serie: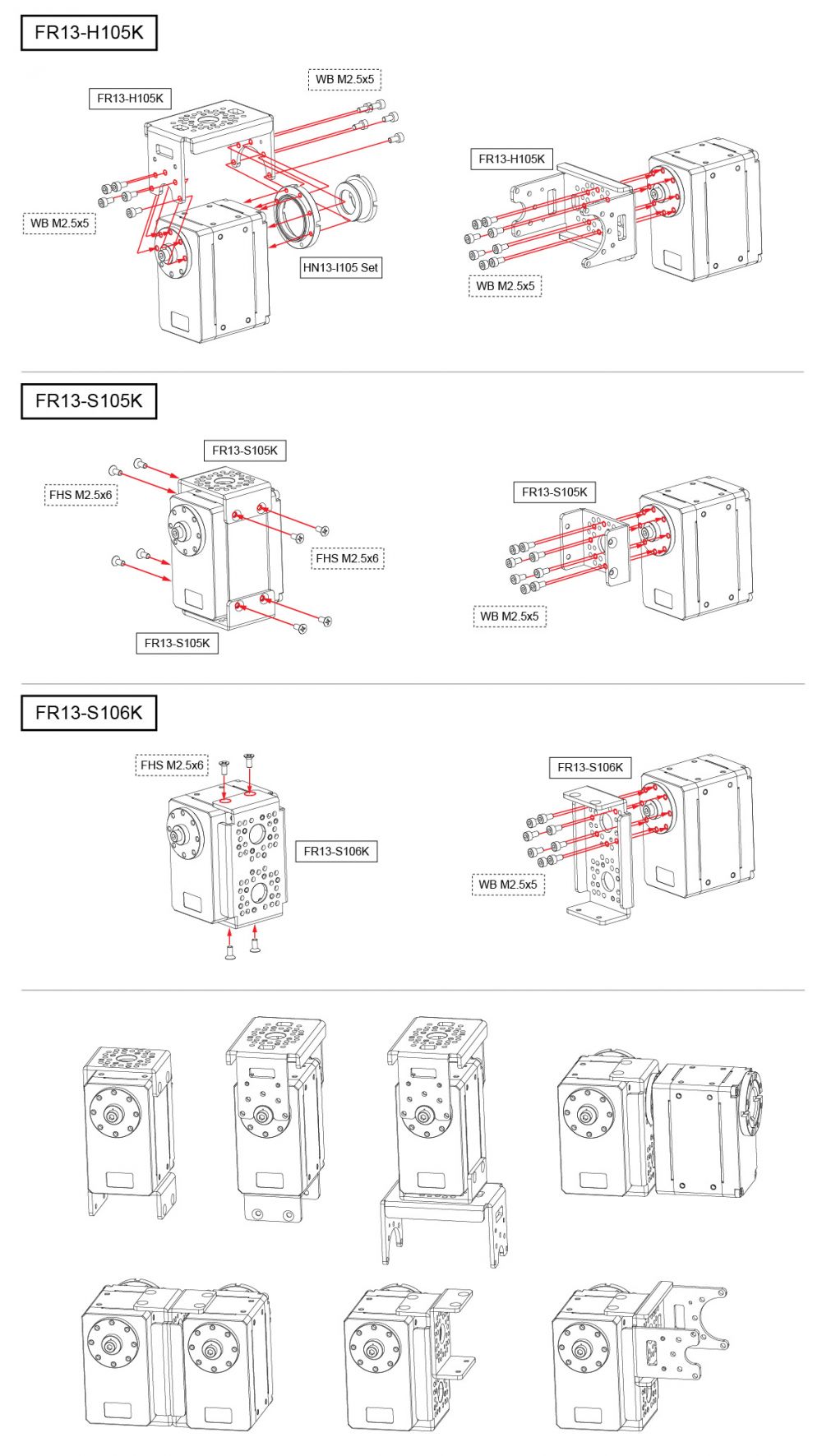 Note: It cannot be assembled with DYNAMIXEL AX/RX/MX series, XM/XH430 and XM/XH540 series.
Scope of delivery
1 x FR13-S105K
6 x flat head wrench bolt FWB M2.5x17
8 x wrench bolt WB M2.5x5
10 x wrench bolt WB M2.5x4